For every business leaders who loves being on camera there are 10 of us who hate it. Thankfully, there are many ways to create videos without having to be in one.
In this post, I share our top strategies and best video marketing tools to help you create a video strategy while not necessarily showing your face on camera.
7 Types of Videos that Do Not Require Your Face on Camera
1 – Animated videos – use simple animation to illustrate your concept. The most popular animated videos are explainer videos, but you can also use them for your regular videos.
2 – Screen recordings – these are perfect for tutorial videos and how to videos.
3 – Slideshows – these can be voice-over or text-overlay videos. These work especially well for short inspirational messages. They are perfect for roundup or Top x videos, for example a roundup of top 10 of your favorite marketing tools.
4 – Stock footage videos – these are similar to the slideshow videos, but a bit more sophisticated as these use video instead of still images. You can mix and match video and images.
5 – Testimonial videos – you can record your customers and partners sharing their feedback on your products or services.
6 – Kinetic typography videos – these use animated text to articulate your key points. Best used to make a specific point or to illustrate a point of view.
7 – Webinar videos with slides – these are a longer version of the slideshow videos.
7 Best Video Marketing and Editing Tools.
There are literally millions of video marketing tools ranging from free to low-cost to enterprise-level pricing. Unless you are looking for a professional-level quality, many of the video tools will give you similar features.
Some of them are slightly better in one or two functions. I've listed some of our favorite tools with our features to help you choose the right one (or two).
It positions itself as Live Streaming Studio, Video Editor, Thumbnail Maker, Video Hosting, Video Recording, and Stock Library combined in one platform. It has a decent library of effects and templates, plus the stock videos and images. You can sign up for a free plan or upgrade to their budget business plan that includes all of the advanced features.
In addition to the template, I like the Wave publishing features. You can save your project in a variety of different formats and even share as a white label link if you work with clients.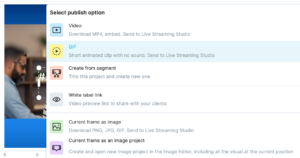 Many businesses already use Canva as the graphic design tool. It now has a basic video editing functionality and simple video templates. It may be a great option for simple animations or slide show videos. You can sign up for a free trial of their professional version or opt for a low-budget yearly subscriptions.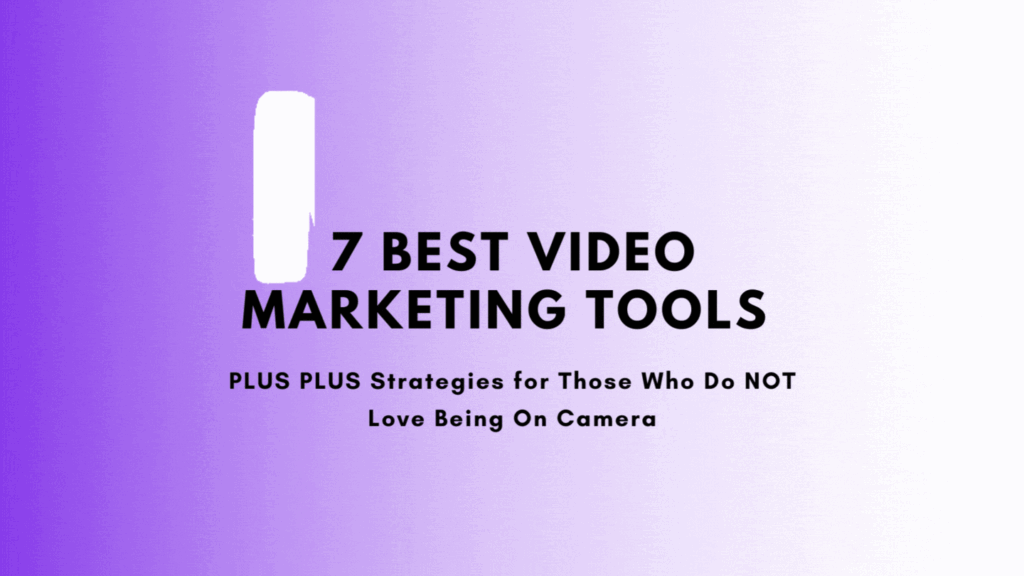 We use their video editing to add some pizzazz to client presentations and reports. Another option is simple animation for your social media graphics. For example, you can animate quotes originally created with Canva.
I love playing with their animated stickers that can turn any simple design into a slick gif.
One of the best tools for slideshow types of videos. It has great storyboarding features to help you with laying out your videos. You can use their free plan or upgrade for access to higher-end resolution and access to the stock video library.
It is fairly easy to navigate their story boards and make edits.
Here is an example of a video created with Lumen5.
Helps turn scripts into videos without any special equipment. Adding an AI voice over with different accents is what really differentiates Pictory from many other video creation tools.
Adding voice overs (both the AI-generated and your own) is one of my favorite features combined with the bulk social media scheduling.
I literally created this video in 15 minutes (no microphone or extensive editing). As you can see the video requires more polish for the final product. But if you are just looking for inspiration to get started, here you go.
Bitable is another great tool to use. It is fairly easy to manage and edit. The most powerful features are their templates and the ability to fetch your branding from the website.
We've used a variety of templates for our videos. Some of the templates already have a story line built it. This is very helpful if you are experiencing a writer's block.
Here is an example of a video we created with Bitetable.
Loom is a messaging platform that comes with a free screen recorder. It gives you the ability to recorder either your screen or your webcam or both at the same time. Easy and low-cost tech for creating tutorial videos.
It offers a free plan for up to 25 videos and easily integrates with Camo (a must-have if you do decide to show your face on vide).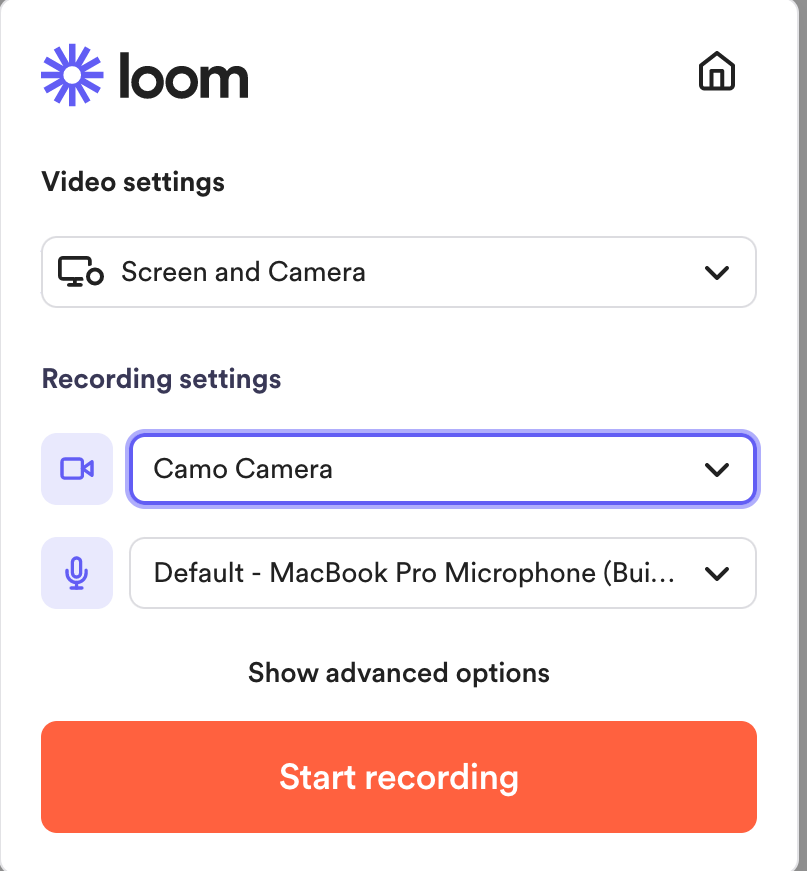 Zoom is more of a platform for meetings, but you can also use it to record portions of your sales presentations or non-confidential meetings and then repurpose these as videos.
Zoom also has a great integration with Facebook for hosting Webinars and Facebook live.
CONCLUSION:
Fear of camera is not a good reason not to produce videos. As you can see, there are plenty of options and strategies to get started today. You can jump into the game even if you do not have special equipment or expensive editing tools.
Ready to discuss more advanced strategies to growing your influence online? Schedule a FREE 15-min strategy now.