Do you receive a lot of junk email in your inbox?
Daily reading and content curation are the only way to stay on top of the marketing news.
If you read a lot, you are bombarded with FREE offers. Content marketing is THE most popular marketing approach for B2B companies.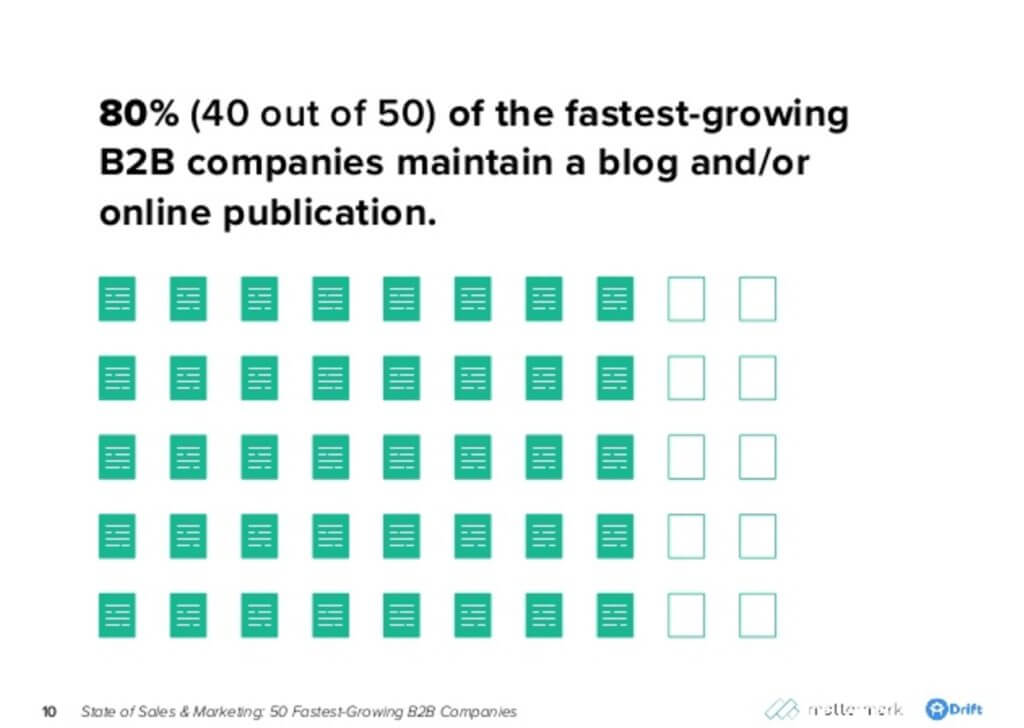 The moment you give your email address, you receive a barrage of new email marketing messages. Many of them promise to help you make $100k a month in just 30 days.
Let me save you some time (and money). These "get rich quick Facebook ad" formulas almost never work.
Facebook may be able to send a lot of traffic to your page with ads.
But unless you have a sophisticated funnel, a well-thought out offer, and quality content, you will end up waisting money in the end. 
If anyone tells you otherwise, ask them to prove it to you. Ask for data and examples.
I am also not convinced that "gated content" works (i.e. content that requires you to share your email). You may get instant gratification of growing subscriber numbers.
But are these subscribers really buying the product?
My guess is not so much.
(This is a topic for another discussion. I am running an experiment in partnership with smart content platform to confirm my thoughts and get data around it).
The only way to survive information overload is to create healthy content curation habits. 
My New Year Resolution was to unsubscribe from email. If it does not deliver value, I unsubscribed from it My inbox is less cluttered now. I am more focused on the important stuff.
After I was done with the exercise, I was left with top 5 marketers sending me email. Each of these marketers have their own funnels. Which means that still send these pesky "Free download" offers.
What makes them stand out from the rest of the pack is consistency with which they deliver value packed content.
If you are not following them, it would be worth your time to start today.
I've been following Neil Patel for a few years now. Neil creates content for several blogs. Every blog, each email and every podcast he shares are packed with practical advice.
Neil's blogs are always very detailed, and easy to follow. They are supported by examples, screenshots and links to the source.
You can not go wrong if you adopt his content formatting formula.
While he has a predictable rhythm for sharing his content, he switches it up every once in a while. I watch what he changes for the ideas on what to modify my own marketing.
Since he is always on top of marketing trends, he is making changes in response to data. For example, if he starts to send content more often, it is an indication that blog once a week may no longer work.
Niels's content appeals to all levels of knowledge. Beginners will find content to help you get started.  Advanced marketer will learn new techniques and tools.
Amy Porterfield is better known for her Facebook expertise. She has been re-inveting herself and adding webinars and online course to her list of topics.
Amy's content is targeted towards the beginners. She is great at breaking down complex concepts into simple language and actionable information. She makes it memorable by giving names to her concepts.
If you are learning how to create online course and run webinars, definitely pay attention to Amy.
Amy does not only preach consistency, she is integrating it into her daily content schedule. Her emails are consistent in both timing and format.
Joanna is the master of words. Her copywriting style is very informal and engaging. Her copy grabs your from the first line and holds your attention.
She shares the latest findings on how to write compelling copy and how to keep your audience engaged. As a marketer, you are always working on perfecting your writing.
She talks about topics you already know, but it always has more to them. When she talks about images in your copy, she dives into the nuances you may not know about.
For example,
How to give visitors what they want vs. what they see
Or
The cost of dismissing power of images 
Or
What happens when a stone age content creator posts a picture of a rhino to a cavern wall. 
Joanna is also a master of user-generated content. Her latest experiment to collect copywriting templates from her subscribers is quite interesting.
Derek Halpern built his brand around the "obnoxious New Yorker" image. Very early in his online efforts he started to integrate elements of psychology.
His content is always original, entertaining to read/watch, and has practical application.
Derek takes some of the burning questions and provides answers to them. There is always psychology backing for each of his blogs.
The real value is in learning more about the psychology behind what works.  You become a better marketer if you understand the fundamentals.
Russel Brunson is a master of upsell and cross-sell.
Russel does two things incredibly well: He creates more valuable content than humanly possible and puts his content into an enticing funnel. The offer is so good – it is hard to resist.
He is also a master of repurposing content. His conference talk is chopped it into 3 different podcasts. His funnel scripts become a tool you can buy. If you decide to run a Facebook ad, study how Russel and his company do it first.
Russel is the first person to take print book and offer it for "free".  Genius. When you paid for shipping and handling, he generated revenue. Russel is definitely the guy to watch in 2017.
CONCLUSION
I am sure there are many other amazingly talented marketers that I missed. I found that 5 is a good number to follow. I can still learn from the variety of styles and approaches while not getting overwhelmed.
If do not already have your set list of marketers you follow, check out these guys. If you do have your own list, please share it in the comments. I am always looking to learn about new people.